Habsburg- Quality wine with provenance
Enjoy quality wine to the fullest from the vineyards near the former summer residence of the Habsburg monarchy. Visitors to the Habsburg Winery can not only taste the delicious wine but also have the possibility to invest. The founders Juraj Smaženka and Josef Ronge decided to locate the winery in the town of Holíč in Slovakia. The vineyards are located in the nearby town of Skalica. The Habsburg winery boasts not only a great location in the most sought-after wine region of Záhorie, but also a historical connection with the esteemed Habsburg family. During the reign of Empress Maria Theresa, her husband František Štefan Lotrinský had the local Holíč Chateau rebuilt into a magnificent summer residence which the family used until 1918. Habsburg wine thus is a reflection of the golden age of this dynasty that values tradition and quality.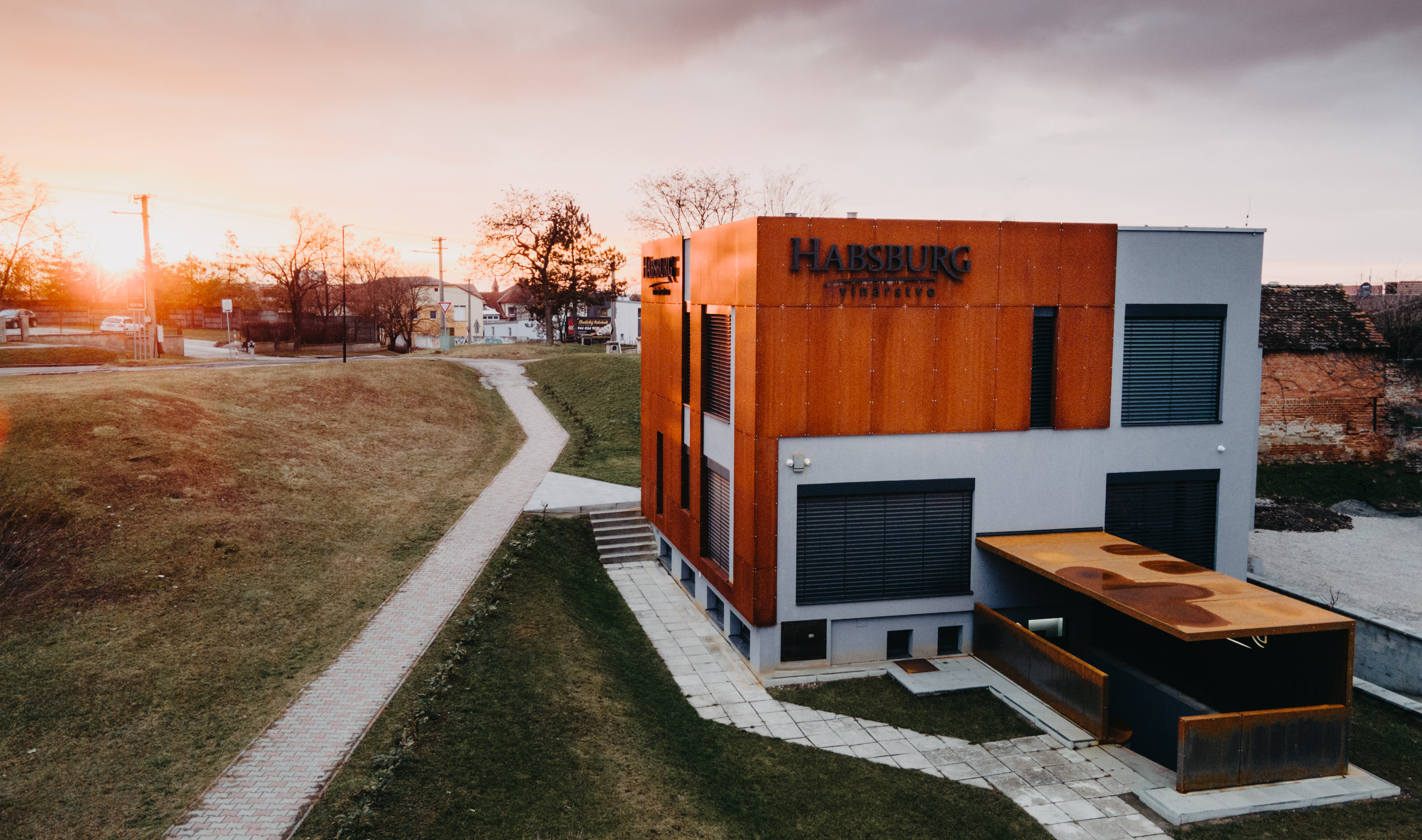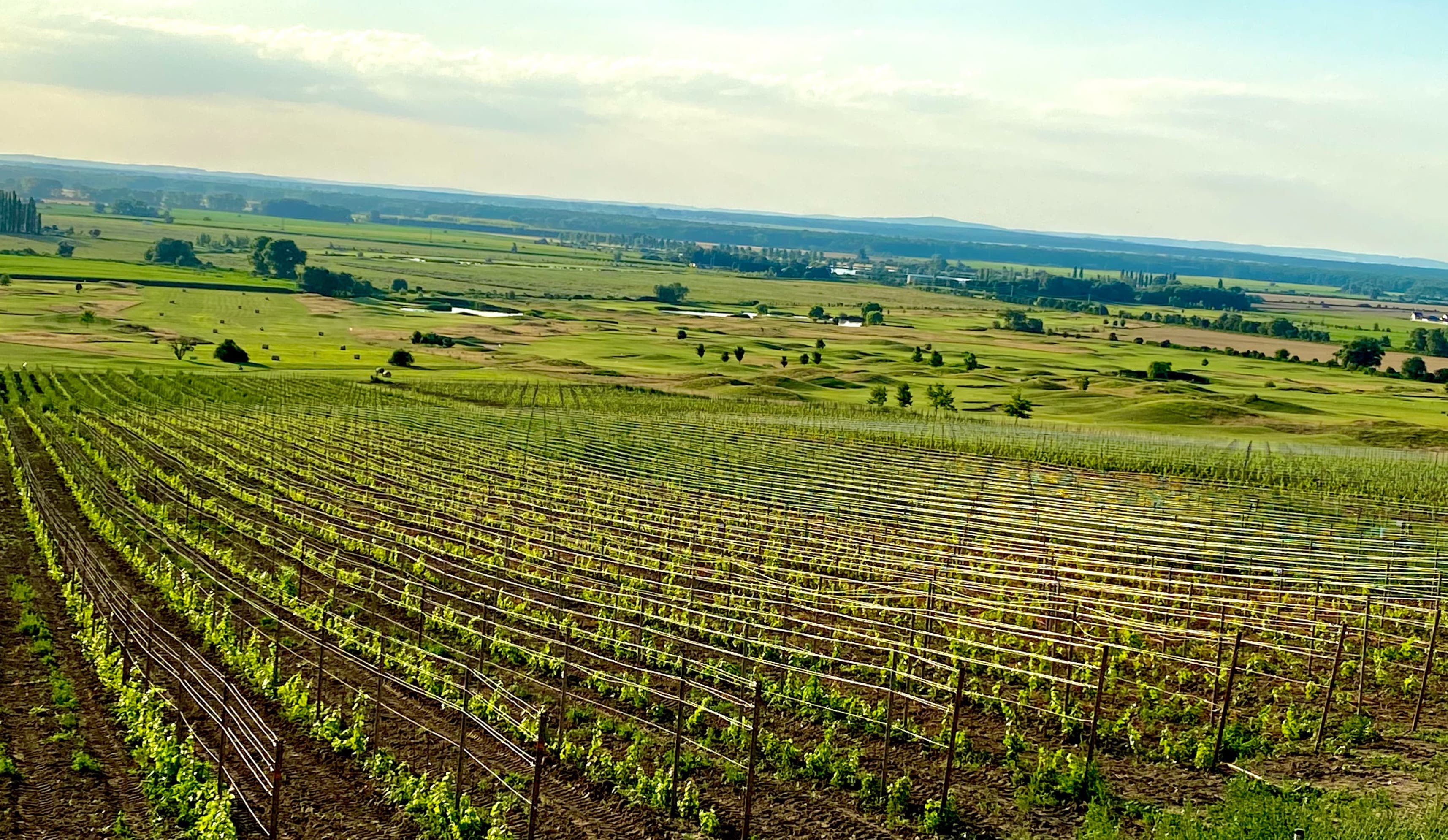 We are passionate about our work
We have learned to recognise the nature of each variety and quality has become our primary value. We have carefully selected all Habsburg wines and prepared them to honour the legacy of its glorious history with the possibility of an investment that you just can't find in Slovakia. Our aim is to produce high-quality grapes for the production of Habsburg wine. Our wines obtain awards at the world's largest wine exhibitions every year. Examples include awards from the AWC Vienna, Great American International Wine Competition, IWCB Vinarium, Concours Mondial de Bruxelles and Decanter World Wine Awards. In short, all good things must mature.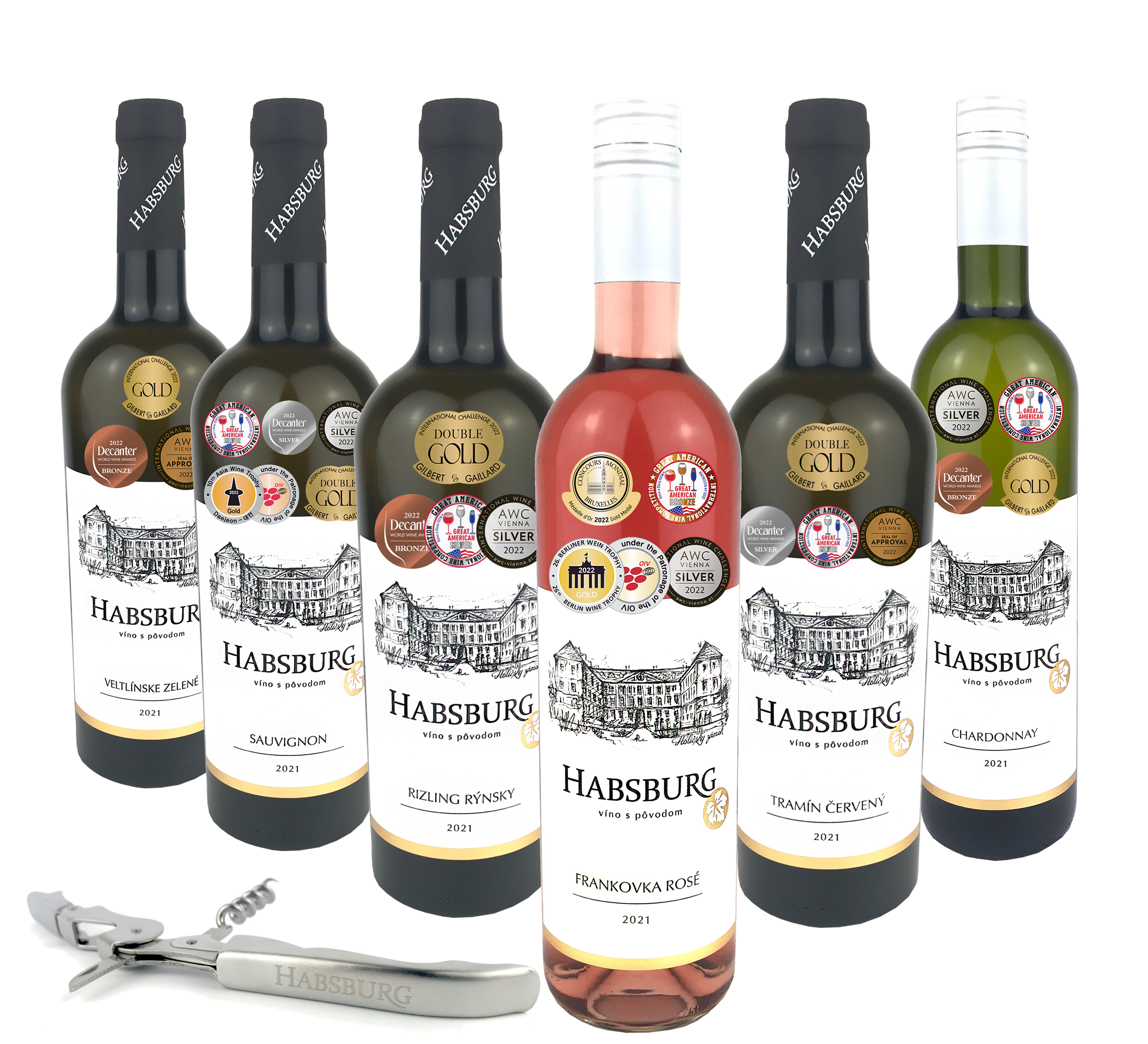 Wine offer
Grüner Veltliner 2021
A wine with a green- yellow tint. The aroma is rich presented in tones of meadow flowers, ground white pepper and minerality. Freshness of citrus fruits appears in the aftertaste.
Sauvignon 2021
A wine of light green-yellow colour. Fruity aroma of white peaches and black elder flowers. Juicy and harmonic taste with a touch of exotic fruits.

Weisser Riesling 2021
An intense complex aroma with a dominance of apricot jam. In the background is a breath of linden flower and honey undertone.

Blaufränkisch Rosé 2021
A wine of light pink colour with a glint of lychee. An intense aroma of strawberries with tones of sweet, summer fruits. Harmonic, rosé wine with lively and fresh taste.

Gewürztraminer 2021
A wine of light yellow colour. Intense aroma of blooming roses and orange peel. Full, harmonic taste of pomegranate.
Chardonnay 2021
A wine of green- yellow colour. After inhalation tones of cantaloupe and mango appear. It tastes full of fruit.
More about Habsburg winery here.